Contact
fr
Gain in productivity, reduce cost, and maximise
growth with digital transformation.
Adapt with your clients
Today's digital dynamics
Monitor results & Plan
for the future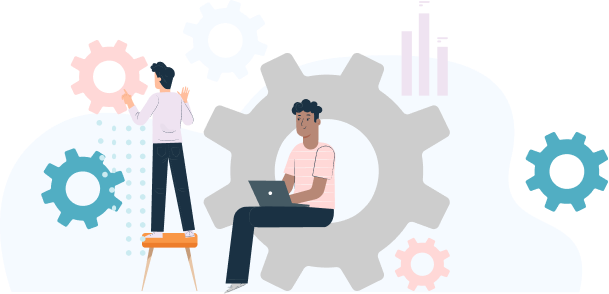 Streamline
your internal processes
Stay ahead of your competition
with cutting edge technologies
how to achieve digital
transformation
We help you design, build, and analyze results.
Define your
digital strategy
Set a vision. Define business and brand objectives aligned with a marketing plan
Execute without
bad surprises
Specification definition and proposal assessment, ongoing project progress and delivery validation
Upgrade your
technical capacities
Business performance, operations and communications
Create lovable
user experiences
From physical to digital, all supported by cutting edge digital assets
Startups & Institutions
Trust us
with their business
Tech Engineer with over a decade experience in building worldwide high traffic applications. Julien also has a deep understanding of business needs and digital startups as he co-founded multiple companies in various fields (Content, eCommerce, Business Automation, Arts etc...). Julien is always on the lookout for new solutions to lead the way in building a better future
A UX designer and entrepreneur. With over a decade running her own business she developed a strong understanding of business needs. Jana worked on building and optimizing web and mobile apps for ecommerce, real estate, chat bots etc. She is focused on the user to create lovable experiences.